AP - "Oi, stop taking the piss out of my dodgy eye..."
PB - "Ha ha ha, it does look bloody stupid though Andy"
Farmer - "Eye was on me farm doing my sheep, and eye thought I saw a bath. Nice bath loike, old and chipped. I's got all excited and ......."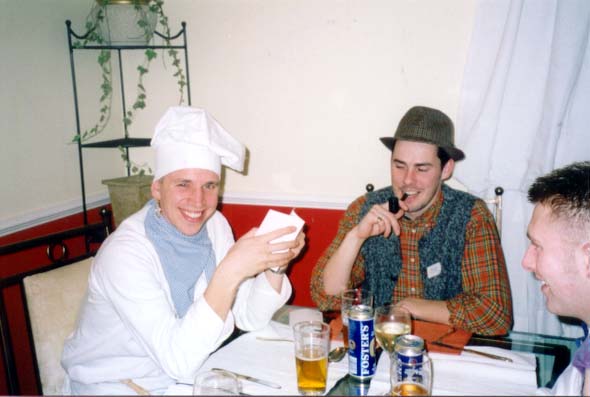 AP - "Uggghh, what's he doing?"
Farmer - "Our father, who art in heavean, hallowed be...."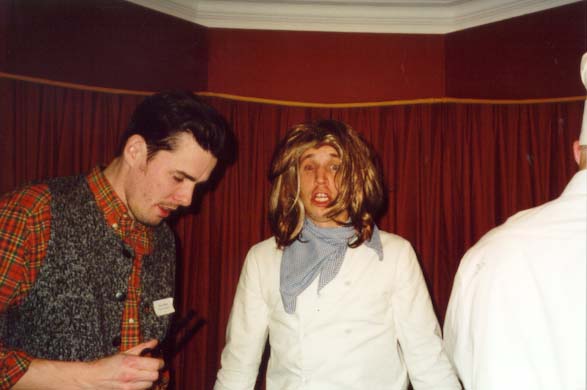 A dynamic duo singing their little hearts out. Bless!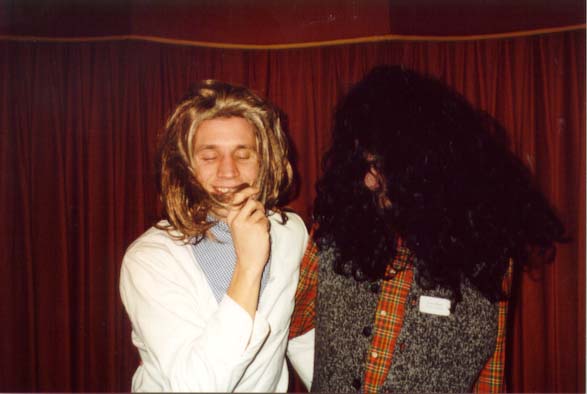 The Finale - as they sing out with "Knees up mother Brown" or was it "I've got a brand new combine harvester"?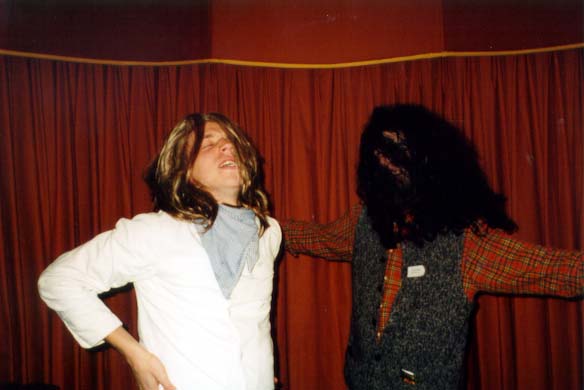 What can I say - the calm before the storm. But Paul, those clothes suit you far too well. I'm worried... very worried. Mate - you're a girl!